Healthy Eating & Childcare
The following child care nutrition resources were created by Ontario Dietitians in Public Health to support child care providers on a variety of healthy eating topics including:
Planning, and preparing healthy food and beverages for children in their care,
How to self-assess their childcare menus to ensure they are offering healthy choices,
How to build their food literacy skills and those of children, and their families, and
How to develop policies in programs to maintain healthy nutrition environments.
These resources reflect current best practices and will help providers meet the food and drink requirements set out in the Child Care and Early Years Act, 2014 (section 42 of Ont. Reg. 137/15).
Click on the below images to learn more about these resources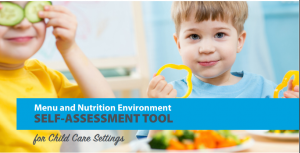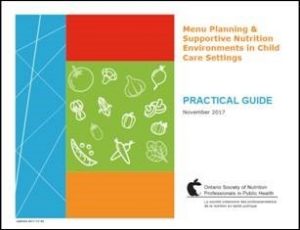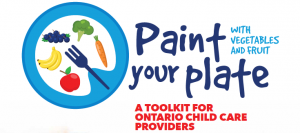 Please contact Peterborough Public Health at 705-743-1000 ext. 361 or 316 if you would like more information on upcoming training opportunities for childcare providers based on the above resources.