Breastfeeding Help
Updated December 1, 2022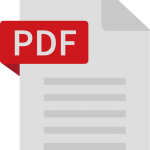 PDF printable resource

PRHC Breastfeeding Clinic 
Peterborough Regional Health Centre.
To make an appointment, call the Women & Children Inpatient Unit (A6): 705-876-5059
To speak with the lactation consultant directly, call: 705-743-2121 Ext. 2735
---
Health 811  Dial: 811
Free breastfeeding help from a Registered Nurse 24 hours a day (call or chat online).
---
Breastfeeding & Well Baby Clinic 705-748-9144
Peterborough Child and Family Centres, 201 Antrim Street, Peterborough
Community Health Nurse/Lactation Consultant available for free 1:1 support.
No appointment needed. Tuesdays and Thursdays, 10:00 a.m. – 12:00 p.m.
Telephone support also available.
NOTE:  Closed in August.
---
Maternal Infant Lactation Consulting  Susan Howlett IBCLC 705-930-0381
Home or virtual visits with a Certified Lactation Consultant (fee for service)
Call or book an appointment on-line https://milc.help/
---
La Leche League 705-772-8861
Free telephone support from trained facilitators.
Free virtual and in-person meetings every month.
---
Lactation Support by Elly 705-761-2838
By appointment only, fee for service with receipts.
---
Kawartha Birth and Lactation, Mel Neal, LC 705-749-8861
Free telephone support from a Lactation Consultant.
In person or virtual consultations (fee for service).
---
Lavender and Play 705-874-3517
Free in person support by appointment only, on Mondays from 1:00 p.m. to 3:00 p.m.
---
Additional Supports
Breastfeeding Matters booklet, free download
Free telephone support in City of Kawartha Lakes call 1-866-888-4577, ext. 5003
---
COVID-19 Information for Parents