Peterborough Public Health Issues Toxic Drug Alert 
Written by Comms Team, March 10, 2023
Unconfirmed lethal substance in Peterborough   
Today, Peterborough Public Health issued a warning following unconfirmed reports of a benzodiazepine-like substance that may be associated with recent deaths in the community.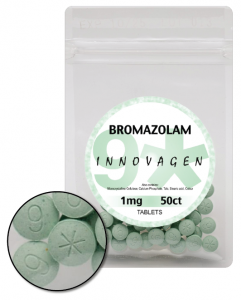 The toxic drug alert is for round and green bromazolam pills that may be sold as 'Xanax'. The potency of this product is unknown. The Toronto Drug Checking Service reports that 56% of fentanyl samples tested from February 11-24, 2023 contained bromazolam. 
Peterborough Public Health is reminding the public that street drugs may be cut or mixed with toxic substances. Beware that using even a small amount of drug can be fatal.  
If you suspect opioids have been consumed with bromazolam or other drugs, give naloxone. This may improve breathing, but may not help the individual regain consciousness. It is important to call 911, and continue to monitor breathing until medical help arrives.
If you inject, inhale, snort or ingest drugs, Peterborough Public Health recommends that you: 
Do not assume that drugs purchased over the internet are safe. 

 
Never share supplies. Avoid using damaged or modified pipes/needles. 

 

Don't use drugs alone. Visit the Consumption Treatment Services site at 220 Simcoe St., open 9:30 a.m. – 8:00 p.m., 7 days/week.

 

If using with a friend, do not use at the exact same time.

 

Have a plan – Ask someone to check on you or call the National Overdose Response Service

1-888-688-6677

.

 

Carry multiple naloxone kits, keep these visible and close by. There have been reports of needing more than 2 doses of naloxone, carry extra kits or refills with you.  

 

Avoid mixing drugs.

 

Start by using a small amount of drug first.

 

Call 911 immediately if someone cannot be resuscitated after naloxone is administered.

 
Residents can anonymously report drug poisonings and other bad drug reactions using the 'Drug Reporting Tool'. Any information shared through the tool supports Peterborough Public Health and community partners in responding to and preventing drug poisonings in the Peterborough area. The Drug Reporting Tool can be accessed by clicking here.  
For more information, or to find out how to access naloxone, please visit www.peterboroughpublichealth.ca and search for "Opioids" or click here.   
-30-  
For further information, please contact: 
Media Relations
media@peterboroughpublichhealth.ca