Birth Control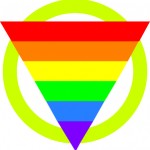 The best way to protect yourself from pregnancy and from sexually transmitted infections (that you or your partner may not know you have) is to use a dual method of protection. That means using a condom along with another method of contraception.
Our Sexual Health Clinic can provide you with free and confidential information, counselling, and referral to physicians and nurse practitioners.
If you are considering getting birth control (contraception) from our clinic you will be involved in a one-to-one discussion of the risks and benefits, myths and realities, effectiveness rates, and instructions on use.
Birth Control/Contraception is available to you at cost, or free of charge if you are in financial need.
Some questions to be ready for …
Have you ever had sexual intercourse?
Are you currently having or planning on having sexual intercourse?
When was the last time you had intercourse?
Can you tell me about your sexual partner?
Do you use condoms?  How often?
No worries!  It's a private discussion, so this won't get out to your parents, teachers, or friends – even if they ask!
Plan ahead … call 705–748-2021 for more information, or to book an appointment.
For more information about birth control please see the "Links" located in the right sidebar.
Last modified on Jul 19, 2016