Childcare
Childcare programs in Ontario must provide nutritious meals and snacks as per the Child Care and Early Years Act, 2014.
The following child care nutrition resources were created to support child care providers in planning and preparing healthy food for children in their care.
Menu Planning & Supportive Nutrition Environments in Child Care Settings-Practical Guide November 2017: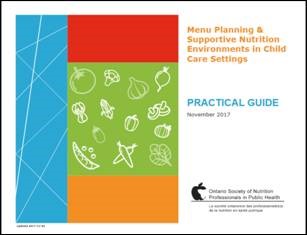 Menu and Nutrition Environment Self-Assessment Tool: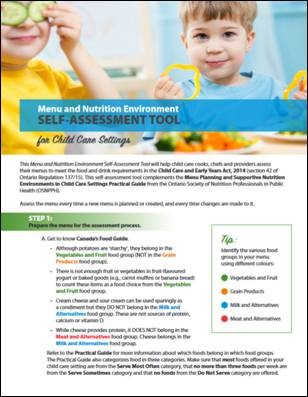 A Registered Dietitian at EatRight Ontario can answer your questions on developing a tasty and healthy menu for your childcare program. Please call toll-free 1-877-510-510-2 or send an email .
Last modified on Dec 14, 2017