Emergency Contraception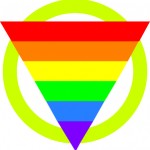 What are emergency contraceptive pills?
ECP (also known as the morning after pill) is used to prevent pregnancy after unprotected intercourse, or when a contraceptive has failed.  ECP is most effective when taken within 72 hours. However it can be taken up to five days after unprotected intercourse.
How is it taken?
The pill(s) are taken as soon as possible, within 72 hours of unprotected sex is best.
How does it work?
ECP works by:
delaying or preventing ovulation; or
preventing fertilization; or
preventing a fertilized egg from attaching to the lining of the uterus.
How effective is it?
ECP is between 75%-98% effective when taken within 72 hours of intercourse.
Are there side effects?
Some women feel nauseated.  They may notice light bleeding in the next few days following the ECP pills.
Where can you get ECP?
ECP can be purchased at a pharmacy without a prescription. It may be on the shelf or you may need to ask a pharmacist for it. It is also available through the Emergency Department at the Peterborough Regional Health Centre. ECP continues to be available at the Sexual Health Clinic by appointment.
Does ECP protect against sexually transmitted infections (STIs), including HIV?
No.  If you're not sure about the health of your partner, you should discuss testing for STIs with your health care provider.
How much does ECP cost?
ECP costs $15.00 at the Sexual Health Clinic, or free for those in financial need.  Costs may vary depending on where you get it.
For more information, contact
the Sexual Health Clinic at
705-748-2021.
ECP is for emergencies only. So, ask about a birth control method that is right for you.
A copper Intrauterine Device (IUD) is another option for emergency contraception.  One can be inserted up to seven days after unprotected sex. Please call 705-748-2021 to discuss this option as soon as possible as appointments are limited and may not be available within seven days. The cost of IUDs varies.
Click here for more information about copper IUDs.
Last modified on May 06, 2016