Birth Control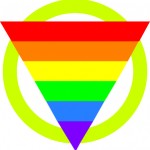 Birth control (Contraception) can prevent you from getting pregnant and protect you from sexually transmitted infections (that you or your partner may not know you have).
Birth control (contraception) is a shared responsibility of you and your partner.  There are many different forms of birth control to choose from, the most common  for many couples being the condom and the pill. But, choose the option that is best for you and your partner.
To best prevent pregnancy and protect you and your partner from sexually transmitted infections it is best to use a dual method of protection, condoms to prevent STI's plus any other method of birth control of your choice.
To find out more information about what choices of birth control you have please see the Links in the right sidebar.
More about Sexual Health…
Last modified on Jul 18, 2016