Air Quality - Outdoor
Poor air quality and smog are becoming a serious problem in our area – summer and winter – with Peterborough City and County often registering some of the worst air quality readings in Ontario.
Click here to find out Peterborough's current Air Quality Health Index rating.
The Clean Air Consumer Guide  is an informative resource on shopping for products that protect our air. A hard copy of this guide is also available at Peterborough Green-Up, lower level Peterborough Square.
For practical information and factsheets on how to reduce vehicle use through walking, cycling, busing and carpooling, visit Peterborough Green-Up's Peterborough Moves.
For general information and useful resources on idling, visit Natural Resource Canada's Idle Free Zone or visit our anti-idling page.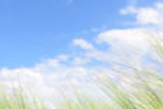 Last modified on Jun 19, 2014