Prenatal Health Fair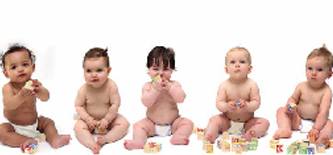 This event is free and open to everyone with an interest in learning how best to prepare for having a baby, and about the supports available in the Peterborough area.  The Prenatal Health Fair features interactive displays and demonstrations on a wide variety of topics such as nutrition for baby and Mom, becoming a parent, baby's development, and much more.
Car seat experts from the newly-formed Peterborough and Area Car Seat Committee share tips and answer questions about how to safely buckle up baby, a massage therapist demonstrates infant massage techniques, a chiropractor recommends ways to prevent back pain in pregnancy and hospital staff  share the many ways they provide support to get breastfeeding off to a good start.  Fathers-to-be won't want to miss trying on the "Empathy Belly" and visiting the fathering display.  You will enjoy a refreshment and might even win the door prize!
The Prenatal Health Fair is hosted by Peterborough Public Health with partner agencies and local services.
For more details, please call Kris Hazlitt at Peterborough Public Health at (705) 743-1000, ext. 254.
We also offer Prenatal Classes and E-Learning options
Next Prenatal Health Fair is:
Monday, March 6, 2017
6:00-8:30 pm
Holiday Inn, 150 George Street Peterborough
Last modified on Oct 28, 2016