Strategic Plan
Our 2013-2019 Strategic Plan
UPDATE – JUNE 2017:  On June 14, 2017, the Board of Health approved an extension to the current Strategic Plan to December 2019.
On June 12, 2013, the Board of Health approved the new Strategic Plan for Peterborough Public Health.  It is the culmination of many months of hard work and it rests squarely on a foundation of reaching out to, and connecting with, the many stakeholders who work with us, who use our services, who rely on us, each and every day.  We asked.  You spoke.  We listened.
The plan looks forward, and sees opportunities.  It is a serious and prudent plan that makes us proud.  Most importantly, we intend to deliver on it.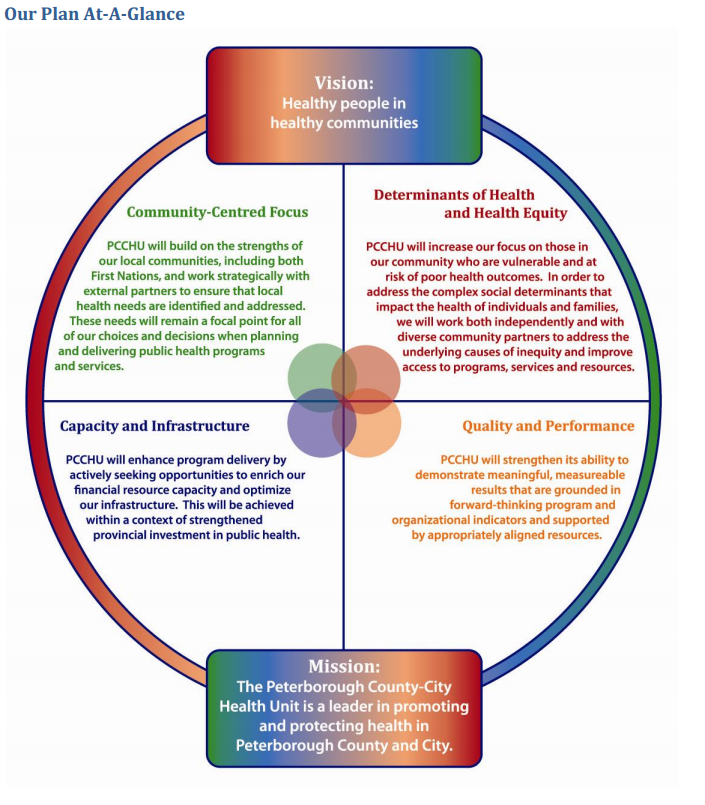 The full strategic plan report can be viewed here. 
Last modified on Jul 04, 2017